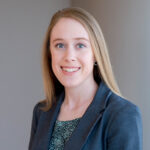 CLI Leadership & Staff
Tessa Longbons
Senior Research Associate
Tessa Longbons is Senior Research Associate at Charlotte Lozier Institute, where her research focuses on abortion statistics at the state and national levels and the changing landscape of abortion policy, provision, and access in the United States.
Tessa has appeared on CBN News and EWTN News Nightly and has testified before Members of Congress on the Born-Alive Abortion Survivors Protection Act.  Her work has been featured by National Review Online, Newsweek, The Gospel Coalition, Fox News, The Daily Signal, and many other national media outlets.  She has contributed to peer-reviewed research on women's experiences with chemical abortion and the impact of abortion on women enrolled in Medicaid.
Originally from Illinois, Tessa earned a BA in Communications from Thomas Edison State University.  Prior to joining CLI, she got her start in pro-life research with the Family Research Council.
Research Authored
State Abortion Reports
Wisconsin's 2016 abortion report reveals that the abortion rate in the state is maintaining its slow but steady decline. Published annually by the state's Department of Health Services, the 24-page report includes information on all the abortions occurring in the state and on abortions performed on Wisconsin residents specifically. The report is normally released each August, although the 2016 report was published a week ahead of schedule in July 2017.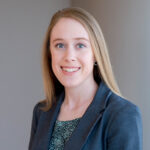 Tessa Longbons