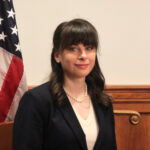 Scholar
Amanda Stirone Mansfield, J.D.
Associate Scholar
Amanda Stirone Mansfield is a graduate of Catholic University's Columbus School of Law and a pro-life feminist whose research focuses on the inherent human dignity of both mother and child. She is also a graduate of Saint Mary's College in Notre Dame, Indiana.  Before beginning law school, Amanda worked in a variety of posts in New Jersey state government and politics. She interned with Feminists for Life of America doing policy and legal research, and worked as a law clerk in the Catholic University Office of General Counsel. During law school, Amanda served on the executive boards of the Federalist Society, the Delta Theta Phi Law Fraternity, Students for Public Interest Law (SPIL) and worked as a production editor for Journal of Law and Technology.
Research Authored
Research
On the verge of the Supreme Court decision in Dobbs v. Jackson Women's Health Organization over the constitutionality of Mississippi's 15-week abortion limitations, which could result in the dismantling of Roe v. Wade, there has been a steady drumbeat by the abortion industry forecasting catastrophe for mothers across the nation.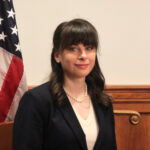 Amanda Stirone Mansfield, J.D.