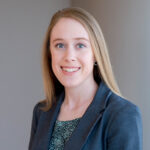 CLI Leadership & Staff
Tessa Longbons
Senior Research Associate
Tessa Longbons is Senior Research Associate at Charlotte Lozier Institute, where her research focuses on abortion statistics at the state and national levels and the changing landscape of abortion policy, provision, and access in the United States.
Tessa has appeared on CBN News and EWTN News Nightly and has testified before Members of Congress on the Born-Alive Abortion Survivors Protection Act.  Her work has been featured by National Review Online, Newsweek, The Gospel Coalition, Fox News, The Daily Signal, and many other national media outlets.  She has contributed to peer-reviewed research on women's experiences with chemical abortion and the impact of abortion on women enrolled in Medicaid.
Originally from Illinois, Tessa earned a BA in Communications from Thomas Edison State University.  Prior to joining CLI, she got her start in pro-life research with the Family Research Council.
Research Authored
General
As of June 14, 2023, there were 31 states that had released abortion statistics for both 2020 and 2021. Twenty-two states reported an increase in abortions from 2020, while nine states reported that abortions declined.
Mia Steupert, M.A.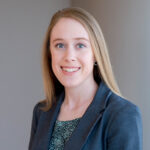 Tessa Longbons