Scholar
David C. Reardon, Ph.D.
Associate Scholar
David C. Reardon is director of the Elliot Institute and an associate scholar with the Charlotte Lozier Institute. He is widely recognized as one of the leading experts on the aftereffects of pregnancy loss on women. He is the author of numerous books and peer-reviewed articles on this topic, including the most comprehensive summary of the medical literature on abortion and mental health. He has been a noted advocate of healing programs for women, men, and families who have lost children to abortion, miscarriage, or neonatal death.  
His studies have been published in such prestigious medical journals as the British Medical Journal and the American Journal of Obstetrics and Gynecology, and have proven that, compared to childbirth, abortion and miscarriage are associated with higher rates of maternal death, psychiatric hospitalization, subsequent substance abuse, clinical depression, and numerous other complications. 
Articles about Dr. Reardon and his work have appeared in numerous magazines and newspapers, including Newsweek and the New York Times. He is a frequent guest on Christian radio and Christian television talk shows and has been a keynote speaker at many state and national conventions for crisis pregnancy centers and pro-life organizations. 
Dr. Reardon was propelled to center stage of the pro-life movement after the publication of his first book, Aborted Women, Silent No More.  This was the first major book examining abortion's impact on women and was described by one reviewer as "the most powerful book ever written on abortion." He is also the author of Making Abortion Rare: A Healing Strategy for a Divided Nation, and The Jericho Plan: Breaking Down the Walls That Prevent Post-Abortion Healing. He is co-author of Victims and Victors: Speaking Out About Their Pregnancies, Abortions, and Children Resulting from Sexual Assault, and Forbidden Grief: The Unspoken Pain of Abortion. 
Research Authored
Maternal & Public Health
Women who feel pressured to agree to abortion are more likely to experience negative emotional and mental health reactions. Our study aims to investigate five types of pressure women may face and a sample of effects that may be associated with unwanted abortions.
David C. Reardon, Ph.D.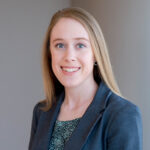 Tessa Longbons